We are facing challenging times.  The school year for the graduating/promoting Class of 2020 has been cut short - classes, sports, practices, all clubs, and just simply seeing best friends everyday have come to a halt.  Many of us are forced to pivot and come up with new solutions, and we think virtual ceremonies are the solution to providing a well-deserved and meaningful graduation/promotion day, while everyone safely stays home to celebrate.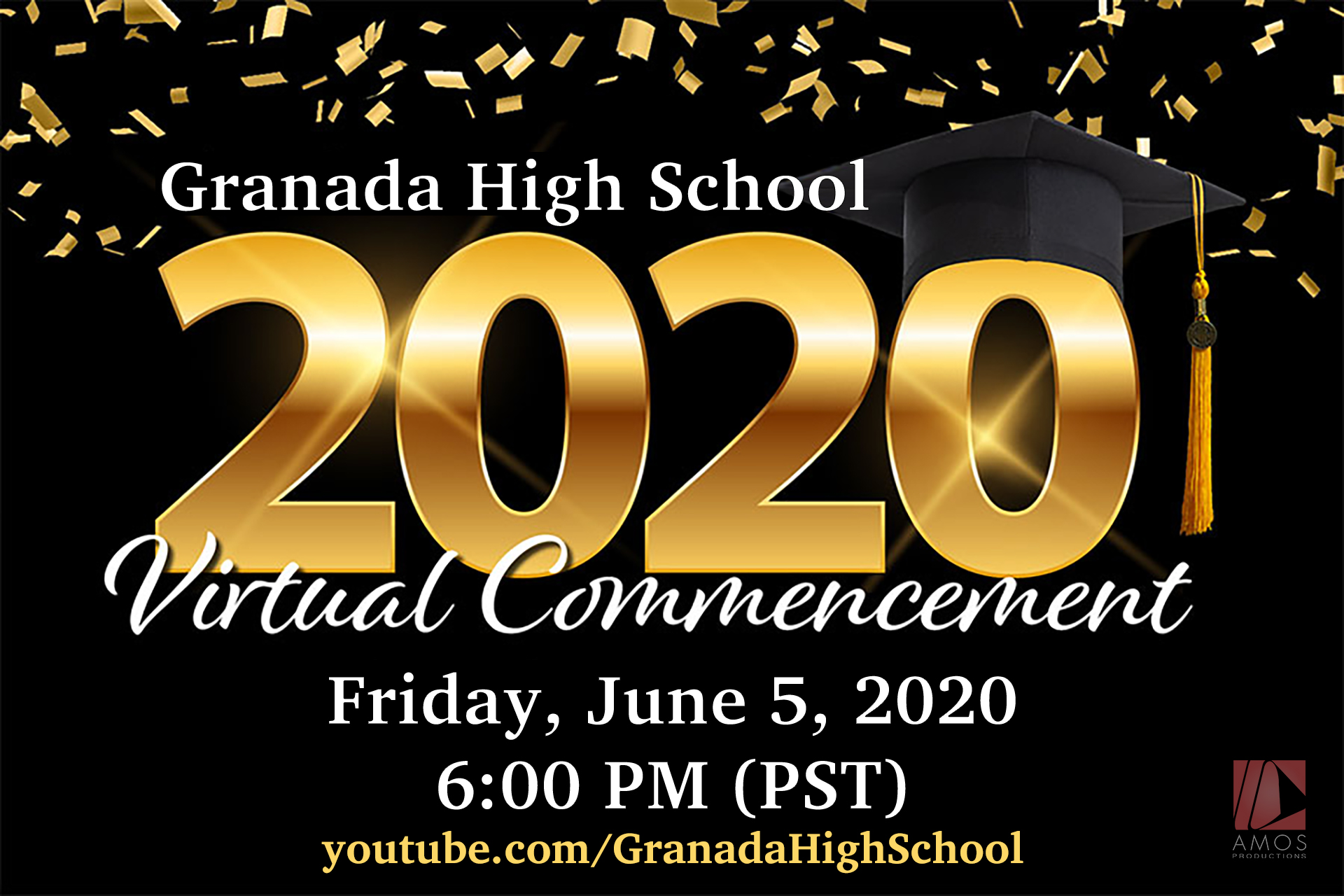 OVERVIEW:
Our thought is to pre-produce all the content, assemble all the edited pieces, and stream the graduation LIVE on YouTube (or your preferred platform) almost exactly like it would happen at your school - at the time your graduation ceremony was originally scheduled for.
Speeches, commencements, any performances, and possibly walking the stage and receiving a diploma one by one could be produced on-location at your school a couple weeks or even days leading up to graduation day.
We can provide our professional cameras, microphones, lighting gear, and even a stage and podium to pre-record all the segments at your school, or in our studio where we have better control of lighting and sound.
To exercise best social distancing practices, we would only need to bring 1 or 2 school staff members or students in at a time to record their segments.
The students, parents, family and friends can all come together "virtually" at the same time to celebrate the graduate's success.  Even though the venue would be online.  Here's how we envision the livestream segments.
PART 1 - CLASS SLIDESHOW
As all the students, family, friends, and faculty members start to login to the livestream, we could begin with a  pre-produced class slideshow, using photos from various activities provided by the yearbook team and teacher-submitted voice memos congratulating the students to play while the slideshow is being shown.  We do this for some schools and it's a very nice touch.  Below is a sample.
PART 2 - COMMENCEMENTS
After the slideshow, we then go live with all the pre-produced commencement speeches and any performances
If time restraints keep us from pre-producing all this content, we could go live with these commencement speeches from your school (or our studio), just as a typical graduation ceremony would happen.
PART 3 - THE CEREMONY
When it's time for the graduation itself, we can show pre-produced name graphics, and/or the student's graduation photo, or a 4 second video of them while their name is being announced (specifics to make this happen will depend on the number of students and timing, while keeping all safe).
PART 4 - CLOSING SPEECHES
After the ceremony, we can wrap it up with closing speeches.  Again, this can be pre-produced or even LIVE.  We have options.
PART 5 - VIRTUAL CELEBRATION:
After the graduation ceremony concludes, we can finish out the livestream with 30 minutes of fun music while we loop the class slideshow again.
RAW MEDIA:
We would need your help collecting all the raw media (photos, videos, names, etc), so we can setup a Dropbox folder and invite those planning to collaborate.  If needed, we will setup a PPT template for names and presentations.  Many High Schools have hundreds of graduating students, so we recommend delegating some tasks to several planners.  We can get into more details about this later.
WHY AMOSPRO?
We have been providing these services to schools for nearly 30 years in the live setting.  We have all the latest technology in live events, graduations, video production, sound systems, microphones, and more, to take this to the next virtual level.  This is what we do best!  We are a huge supporter of our community in the Bay Area, and we would love to have this opportunity to deliver a professional ceremony/promotion for you that your students and community will remember forever.
Please comment below if you like this idea or have a suggestion to improve.  We would love to hear your feedback!