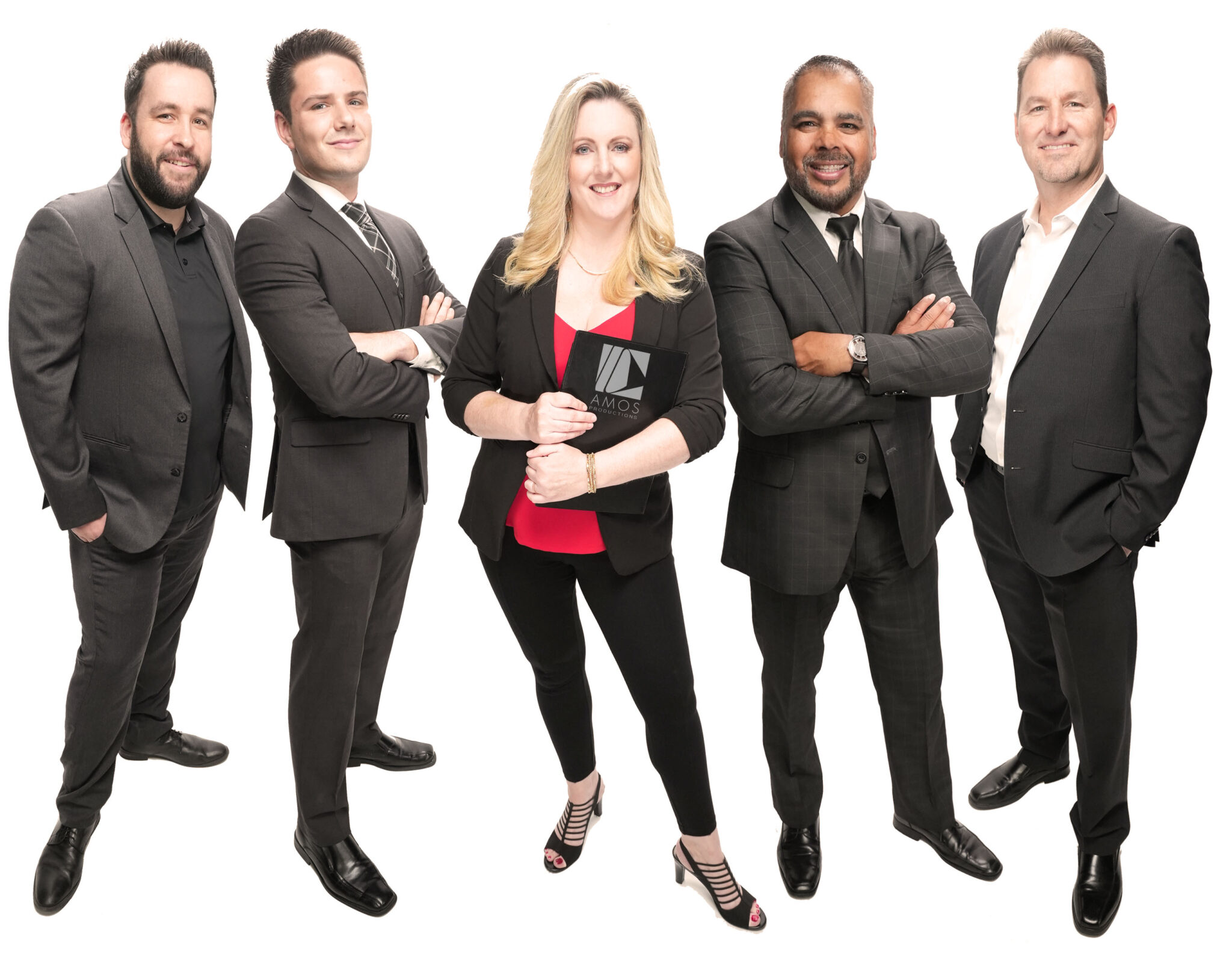 Welcome to Amos Productions!
The multi-award winning Amos Productions has all of the key elements for producing successful events. Staffed with award winning DJ/MCs, Event Production Managers, A/V Techs and Video Producers, we are dedicated to creating wonderful events that you will cherish for a lifetime.
Since 1990, Amos Productions has been the #1 choice by many venues throughout the San Francisco Bay Area. Visit our website, read our reviews and contact us today to receive a free quote.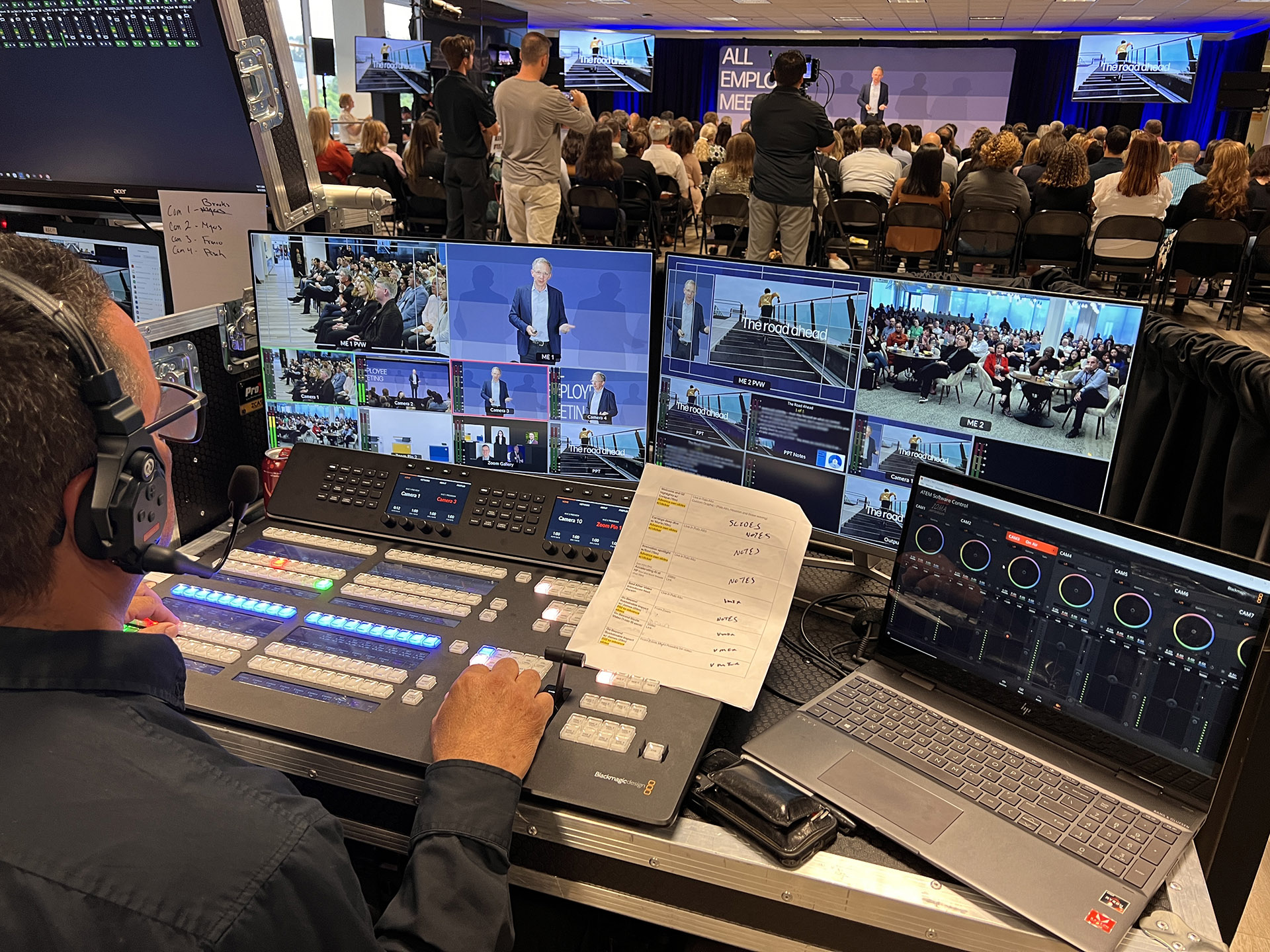 Since the pandemic, live-streaming for Virtual and Hybrid events have been in big demand.  For over 30 years, we have been producing in-person events to the SF Bay Area and beyond, and now we brining those events online to the platform of your choice.  Imagine having a live panel discussion with a live audience, online audience, and virtual presenters.  Amos Productions has all the right equipment and experience for a seamless experience.  Call today for more information.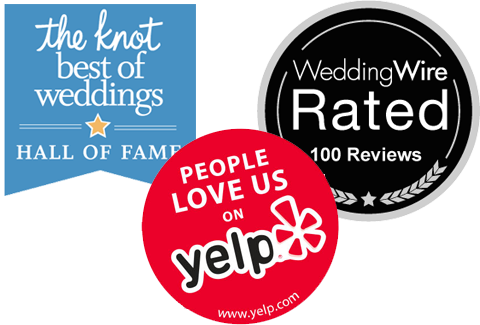 The Amos Production team are always our go at East Bay BMW/MINI whether we are hosting client appreciation events,  BMW reveal shows or company parties.  They do a stellar job with everything from lighting, music, photo booth, etc.
~East Bay BMW
We used AMOS Productions for a Corporate Dinner event at the Winery SF. They were incredibly easy to work with from concept to contract.  Onsite at the meeting the techs were set up early and incredibly knowledgeable.
~Tess B.
All around Amos Productions was fantastic! Their responses were immediate, their staff was wonderful, their website was very resourceful and easy to use, (it allows you to plan your wedding music from start to finish - how cool!), and the owner, Jody was very professional and an all around great guy.
~Natalie D.
Amos did an amazing and professional job for Diablo magazine. They produced a multitude of high-quality video for our Threads of Hope event in a timely and efficient manner. They also did an outstanding job of our on-site audio and video production at the Orinda theatre for the event.
~Dave @ Diablo Magazine
Thank you so much to DJ Robbie! Every step through the planning process, DJ Robbie listened and was so patient with our needs. He truly went above and beyond to make sure that our wedding was the most memorable day ever. Thank you!
~Nicole C.
My fiancé (at the time) and I attended the Amos Production open house and we're immediately impressed by their professionalism, friendly staff, and knowledgeable assistance in planning our big day.
~Matt & Taylor W
If you are looking for an incredible DJ, look no further. I highly recommend Rick Mustafa from Amos Productions. Rick is organized, talented, and really easy to work with. I had a lot of questions, and he was really patient through the entire process.
~Adrea B.
Next Steps...
To receive more information, to check availability, or to get a quote, feel free to contact us at any time.