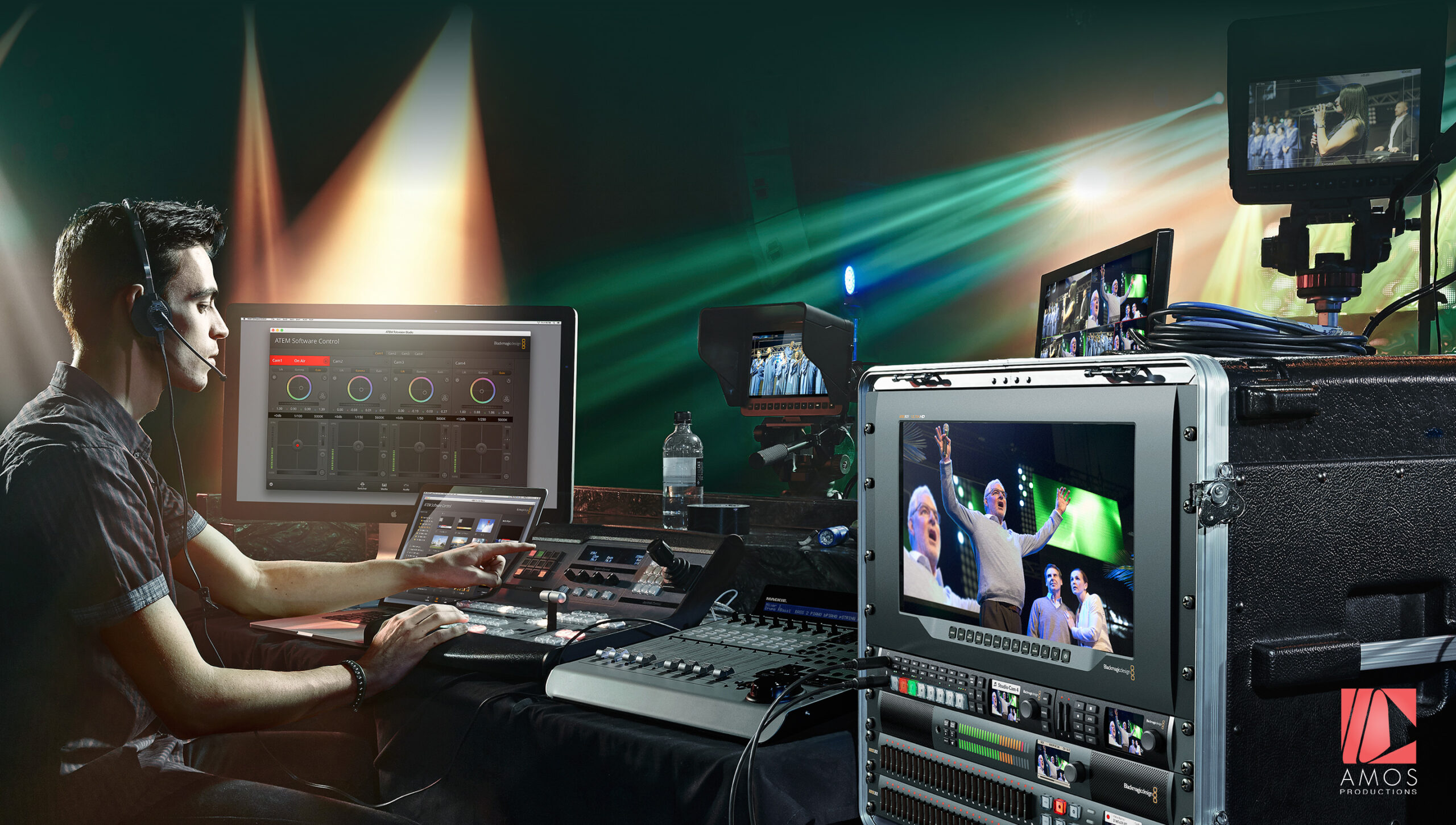 Thinking about Live Streaming an upcoming event, meeting, conference, or political event with a mix of multiple cameras, graphics, videos, and audio sources?  Contact Amos Productions today to discuss your needs.  We have over 10 years of experience Live Streaming events with all the latest gear and technology to successfully produce a live broadcast on almost all online platforms or large screen(s).
Need help funding a Live Stream for local sports, political events, or school performance?  Find a sponsor and we can incorporate some advertising opportunities for them.  Contact us today for more info.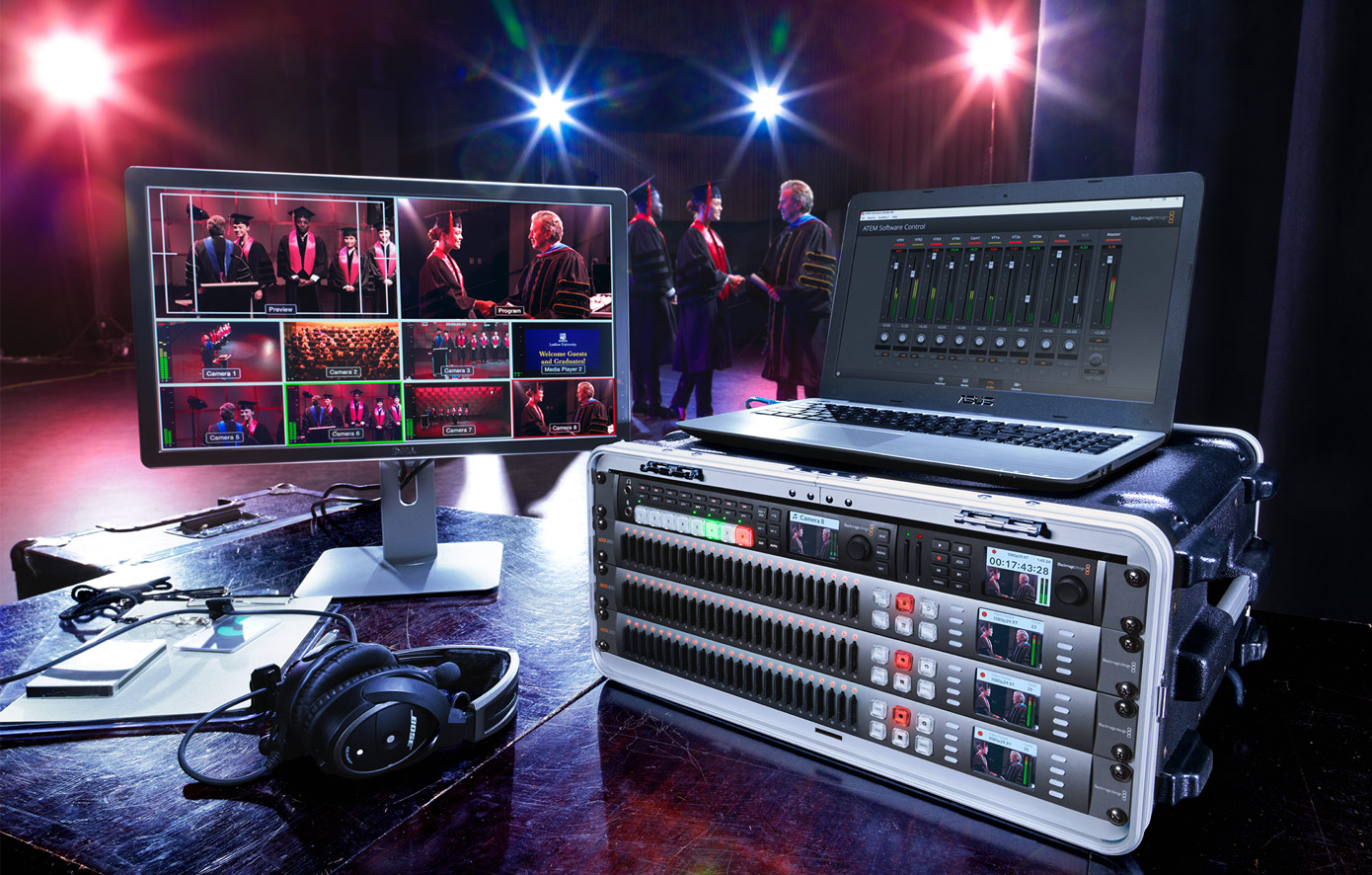 LIVESTREAM FOR:
Conferences & Trade Shows
Fundraisers / Galas
Business Meetings
School Events & Plays
Graduation Ceremonies
Wedding Ceremonies
Bar/Bat Mitzvahs
Political Debates
Local Government
Live Performances
Sports & Competitions
Virtual Media Studio
Great for Live or Pre-Recorded streaming.  We have a virtual stage in our studio for you to use or we can bring it to you anywhere in the world.  We can utilize the 3 screens on the left, right, and center for just about anything. The center one behind me can be used for branding or sense of place. We can change that out the blue graphic to represent your company/organization or brand.
The screens on the left and right could playback pre-produced videos, PowerPoint slides, photos, slideshows and we can even bring in actual video callers to tell their story live.
We can stream this production live to your social media pages like Facebook, YouTube, a webinar platform like Zoom/Webex/MSTeams, or simple drive the traffic to your website - or all the above to pull in as much engagement as possible. We are not limited to once stream site, we can do several at one time - including multiple Facebook pages/groups or profiles at the same time.  Contact us today for more information about your project.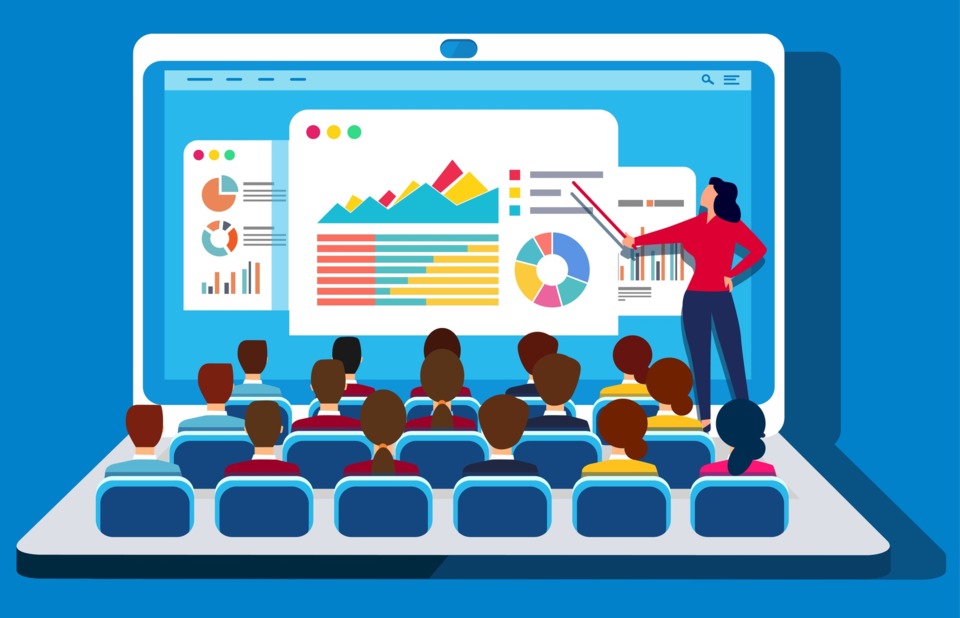 WEBCASTING SOURCES
In most cases, we have the ability to stream to multiple sources at once, like a Facebook page or two, Twitter, and Youtube.  But for confidential company meetings, you may want to stream live to a popular meeting application like Zoom, WebEx, MS TEams, or Skype.  Either way, we can take your event to the world, or keep it private for your viewers using a mix of video sources while using professional lighting and audio sources.