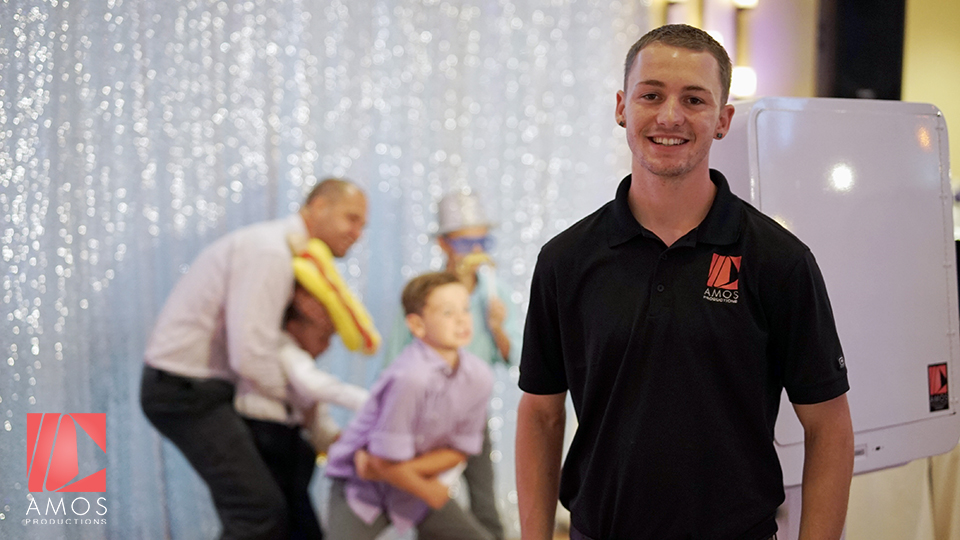 Now Hiring Photo Booth Techs
Do you have an out-going personality with excellent people skills, free weekends and reliable transportation?  If so, we might have the perfect part-time job for you as a photo booth technian.  As a leading event production company based in Livermore, CA, Amos Productions is looking to add quality people to our team in time for a very busy season ahead.
Photo Booth Techs get paid well to have a lot of fun at parties and events.   We will supply all the gear, the supplies and all the training you need.  Pay is negotiable based on experience.  6-8 hour weekend shifts are typical for most events and occasional weekday shifts if available.  To learn more, please fill out the online application below.
Going to College at LPC?  Join the AMOSPRO team and earn money for school.  Please inquire.