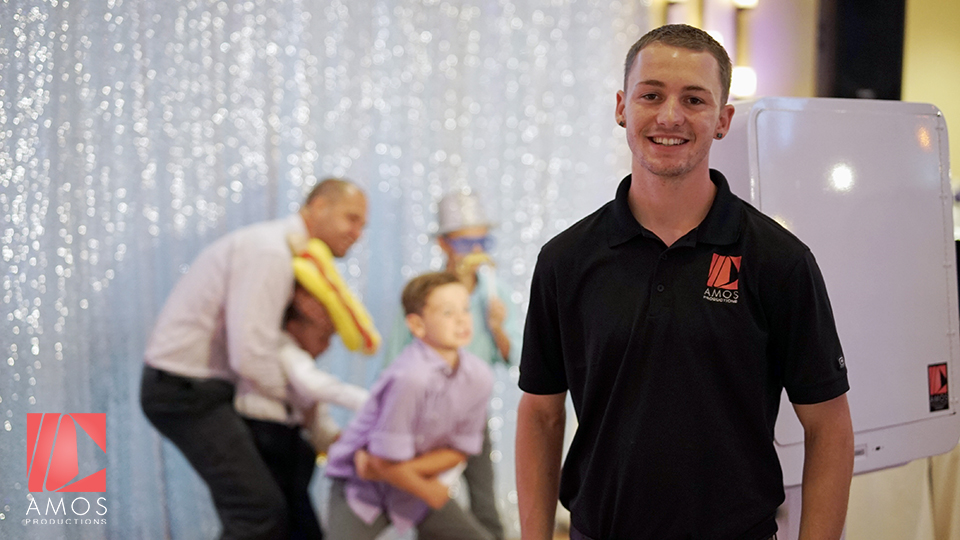 Now Hiring Photo Booth Techs
Do you have an out-going personality with excellent people skills and reliable transportation?  If so, we might have the perfect part-time job for you as a photo booth technian.  As a leading event production company based in Livermore, CA, Amos Productions is looking to add quality people to our team in time for a very busy season ahead.
A photo Booth Technician transports and sets up Photo Booth(s) for weddings, parties, and various events and attends them for the duration of the event.  You will greet the event guests, guide them on the use of the photo booth, keep props organized and clean, and hand deliver the photo booth photos.
We expect our employees to be clean-cut, well-dressed for events.  You must have great people skills and a friendly smile.  Knowledge of basic photography, photo shop, and AV is required but can be taught.  We will provide complete training.
We will supply all the gear, the supplies and all the training you need to be successful as a photo booth technician.  Shifts are typically between 4 to 8 hours and we have weekday and weekend shifts available.  To learn more, please fill out the online application below.  Pay begins at $18/hr plus any bonuses, and tips provided by our clients.
Going to College at LPC?  Join the AMOSPRO team and earn money for school.  Please inquire.
Scroll down to apply.
Video & Photos of our Booths