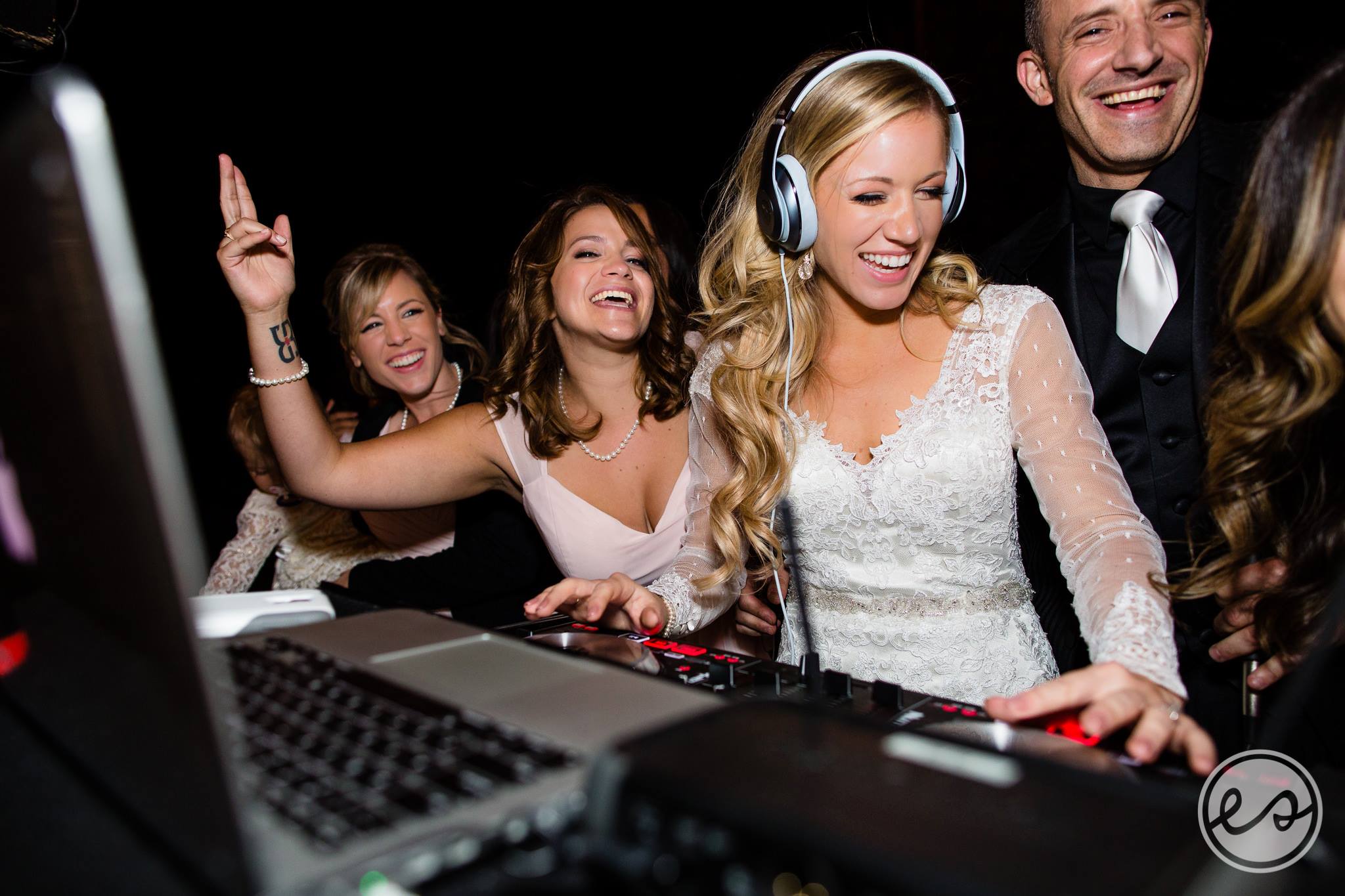 OPEN HOUSE - Thurs, April 14, 2022
Come take a tour of our warehouse and meet the team!  Our Monthly Open House is a great opportunity for you to meet our staff, learn about the gear we use, and learn more about what Amos Productions has to offer.
Our representatives will show you our various sound systems, popular A/V options, point out a variety of our lighting options to enhance your event, and our video team will show you demos of their amazing wedding films.
Our Open House will be held here at our warehouse in Livermore.  We just ask that you choose a time below that works best for you, and we will schedule someone that best fits your needs to give you a tour.
If you can't make it in-person, we also offer virtual appointments as well.  See below for more info.
PLEASE RSVP BELOW
Please be sure to let us know if you want to meet a specific DJ or if have any special needs (ie: bilingual DJ, videographer, specialty music, etc). From there, we will walk you through our event planning forms and answer all your questions.
Featuring This Month
THIS MONTHS VENDORS:
Altamont Limo
THIS MONTHS SPECIALS:
$200 Off DJ/Ceremony/PhotoBooth Combo
$500 Off DJ/Ceremony/PhotoBooth/Video
$100 Off Limo with any Amos/AltLimo Pkg
OUR OFFICE
Amos Productions
5715 Southfront Road
Suite C1
Livermore, CA 94551
(925) 449-3847
My wife and I we're looking for a DJ, lighting/drapery and videographer for our wedding last year and stopped by the Amos open house one night to see what they had to offer.  I must say, they have the open house events down to a science.  From just the couple hours we spent at the event, it was very obvious that these guys were pros and had been doing this a very very long time and even more importantly had been doing it at our venue and knew all of the nuances that came along with it.
-Brian P.
My fiancé (at the time) and I attended the Amos Production open house and we're immediately impressed by their professionalism, friendly staff, and knowledgeable assistance in planning our big day. We booked their DJ, Photo Booth, lighting, and Videography services on the spot at the open house.
-Matt W.
Working with DJ Rob Mutzl and Amos Productions was really amazing, they are so detail oriented and thorough, that I felt fully comfortable with them from the beginning. The office is very attentive, and I loved the open housethat we were invited to attend, it gave us a chance to meet the staff and our DJ, as well as some other vendors that we could potentially use. They walked us through not only the music options, but the lighting, decorative aspects, equipment...and helped us visualize the reception space and set up.
-Jessica S.
 They were a preferred vendor at our venue, so we went to one of their open houses to check them out.  We were very impressed.  We felt very comfortable with our DJ, Jeff, from the first time we met with him.
-Sharon T.
Our wedding was amazing thanks to Amos! They helped us with our music and lighting. My husband and I went to their open house, and we were sold within 10 minutes! We booked our lighting and music contracts that night. We had a specific vision for a winter wedding, and everything came out perfectly.
-Christine T.