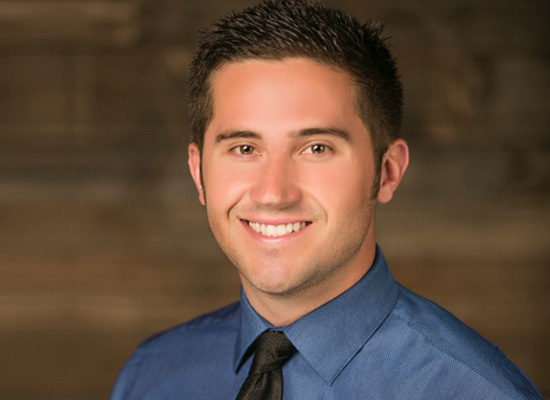 Robbie Rich / Level 3 DJ/MC
DJ SINCE: 2006
BIRTHDATE: August 26th
STATUS: Engaged
FAV SPORT: Football & Basketball
FAV TV SHOW: Walking Dead, Breaking Bad
HOBBIES: Hiking & DJ'ing
FUN FACT: I'm Related To Captain Morgan
Experience: Robbie is a Serato/Turntablist that spends the majority of his time DJ'ing at School Events, Night Clubs, Corporate Parties, Fashion Shows and Private Parties.
Robbie's brother got him into DJ'ing at a very young age and he hasn't looked back. Over the years, Robbie has been a favorite DJ at numerous college and high school campuses. Most people know Robbie from his mix sessions on the Radio at Movin' 99.7, and tearin' up the decks at several bay area night clubs. He enjoys playing all the hits but also bringing back all the old school jams. Robbie has been known to DJ for several celebrities throughout the bay area (but we won't drop any names). LOL!
Robbie is currently attending Las Positas College in Livermore pursuing a degree in Psychology. When he's not DJ'ing, he enjoys practicing his DJ'ing late at night, here at the shop. Unfortunately, the shop surveillance video cameras, keep Robbie from turning our warehouse into his own after-hours Night Club. 😉
Thank you so much to DJ Robbie! Every step through the planning process, DJ Robbie listened and was so patient with our needs. He truly went above and beyond to make sure that our wedding was the most memorable day ever. Thank you!
-Nicole C.
AMAZING! Robbie was so good and very helpful. My husband and I are so glad we chose Amos Productions along with choosing Robbie to be our MC and DJ.  Thank you Robbie and Amos for being so Awesome! You helped make our big day even more special and memorable.
-Asia L.
Our DJ was Robbie and he is amazing! They day of the wedding he kept everyone on the dance floor, and I feel like he did a great job reading the vibe of the room, and making sure everyone had a good time. He helped keep the night running very smoothly and did a great job with announcements, and making sure our family and friends who were giving speeches were prepared. We have gotten so many compliments on the music from our guests.
-Madeline S.
From the very start, Amos Productions knocked it out of the park.  Robbie Rich was our DJ and I would HIGHLY recommend him.  We were 100% satisfied with everything.  Do yourself a favor and book them today.  Thank you, Amos Productions!
-Andy W.
DJ Robbie Rich was the utmost favorite.  He was great in everything. He read the crowd. His mixing was raved about by our guests that alot of them have been asking for our playlist.  He transitioned each song smoothly that nobody left the dance floor. Everybody went crazy!
-JC A.
Our wedding was on Saturday. The number one compliment we got was that our DJ was amazing!! We were lucky enough to get Robbie Rich as our DJ. From the very beginning he was amazing!! He met with us multiple times and made the whole process really smooth! Robbiedid everything we asked and more, he ran the event, he played great music, he was kind and funny. We are so, so, so happy!!! Robbie deserves a raise, he is great and we already have people asking for him for their weddings! THANK YOU AMOS!!! Great Job!
-Megan F.