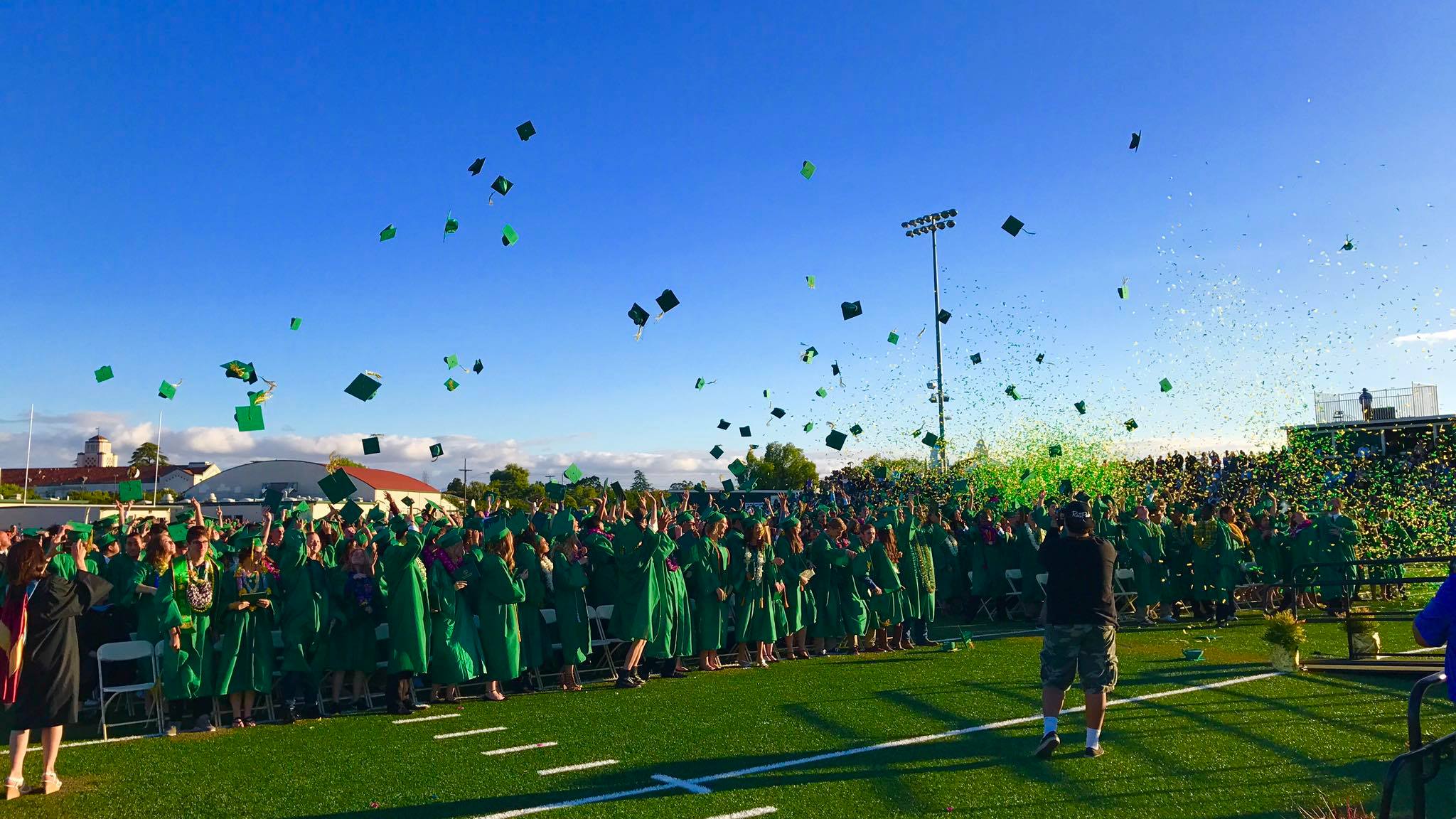 Graduation Day is quickly approaching.  Parents, siblings, grandparents, and close friends come to hear their favorite hard working student's named called as they cross the stage to receive their well-earned diploma.  Others spend months preparing a well-written speech to deliver to their classmates, or rehearse a song to perform in front of thousands of attendees.
There is nothing more disappointing than having a bad sound system at the graduation ceremony.  For over 20 years, Amos Productions has been delivering well-balanced sound systems, professional microphones, staging, podiums, confetti-launchers and more for graduation ceremonies throughout the Bay Area.
Large Sound Systems
Digital Sound Boards
Microphones for the Podiums
Microphones for the Band
Microphones for the Choir
Staging, Choir Risers & Podiums
Music Playback
We Come to Rehearsal
Biodegradable Confetti Launches
Video Screens or Video Walls
Video Recordings
Live Webcasts
We take pride in delivering quality sound systems and staging with great customer service.  Please request a quote today and one of our customer service reps will contact you to schedule a phone consultation or a site visit to discuss your needs.
Professional, accommodating and awesome! Great sound quality, friendly and professional staff.  Just got off the phone with Robbie to book our event for next year.
~Dublin High School
The set up and everything was awesome it made for a successful graduation. WE look forward to working with you again next year!
~Livermore High School
The sound was perfect and the sound team was great to work with.  All around, a positive experience!
~Foothill High School