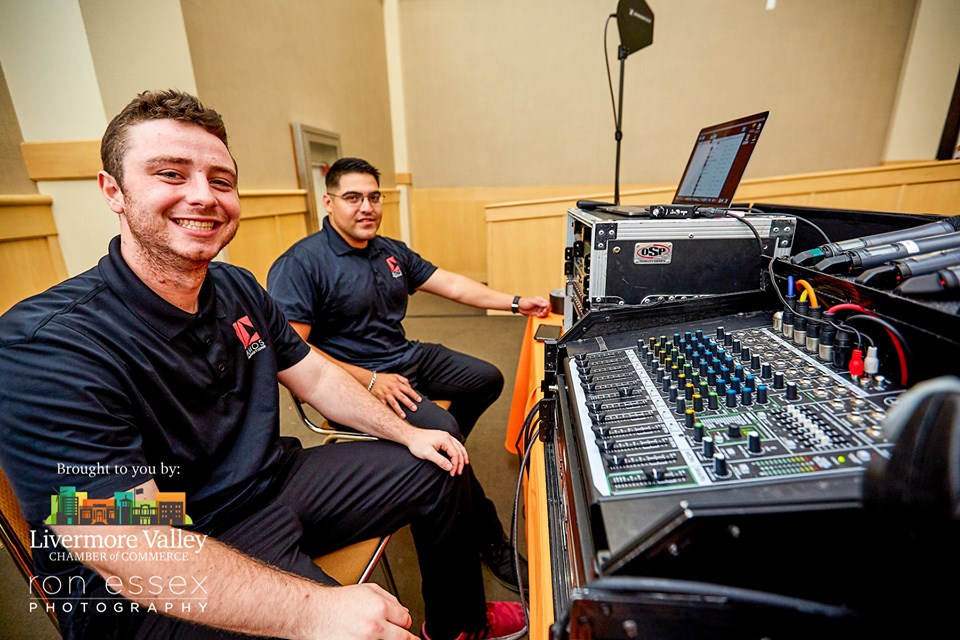 Now Hiring Event Techs
Do you love working with sound systems, computers, video cameras, and electronics?  Do you have an out-going personality with amazing people skills and reliable transportation?  If so, we might have the perfect part-time job for you!
As a leading event production company based in Livermore, CA, Amos Productions is looking to add quality people to our team in time for a very busy season ahead.  We will provide you with the foundation training that could lead you in to the exciting industry of live productions.
Job Description:
Event Techs and Crew Members assists our production team with event setups, event wraps, and event tech support.  You would be working with a variety of sound systems, lighting, Audio-Visual equipment, camera gear, photo booths, production switchers, and more.  No matter if you are experienced or not, we will give you ample training to take your skills in this profession to the next level.
Qualifications:
Clean drivers license and reliable car to get to and from work.
Works well in a team environment
Works well under deadlines
Good Communication skills
Learn and follow direction
Flexible schedule
We are currently looking for Part Time help during the week and weekdays. $18-30 per hour - more for those experienced in audio-visual event production.
Entry level trainees start at $18/hr and will be re-evaluated and bump up after 2 months of training.  Las Positas College students also earn $1 additional dollar per hour for college tuition and expenses.
Apply today!