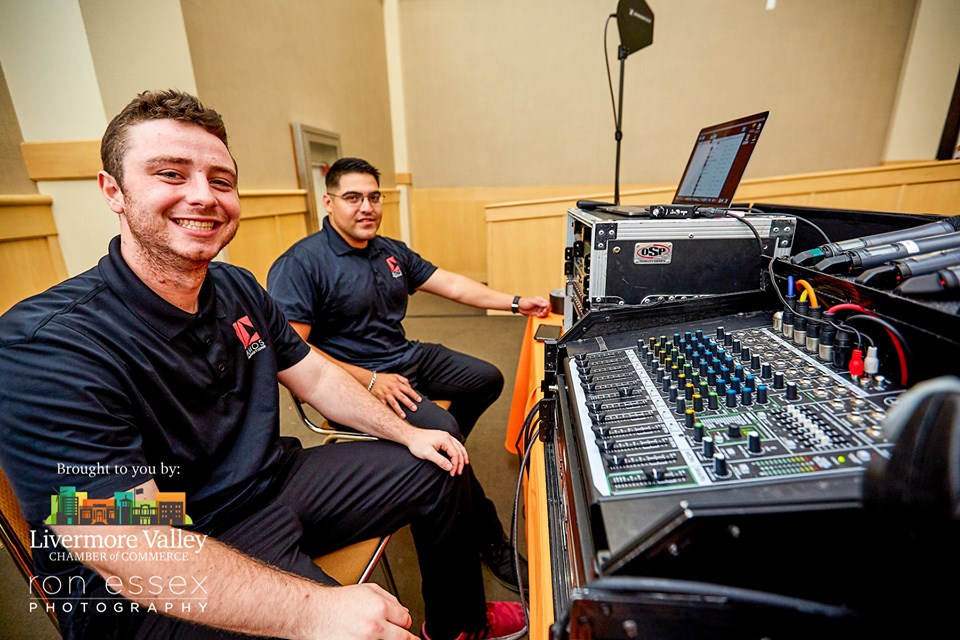 Now Hiring Event Techs
Do you have a fun-loving, out-going personality with amazing people skills and reliable transportation? If so, we might have the perfect part-time job for you!  As a leading event production company based in Livermore, CA, Amos Productions is looking to add quality people to our team in time for a very busy season ahead.
Event Techs and Crew Members assists our production team with event setup, strike (take down) and event support.  You would be working with a variety of sound systems, lighting, A/V equipment, camera gear and more.  No matter if you are experienced or not, we will give you ample training to take your skills in this profession to the next level.
Currently we are looking for Part Time help on the weekends and often some weekdays. Note, 8-12 hour work days may be required.  Pay range varies based on experience.  We are looking for experienced and entry level techs.