Virtual Events by Amos Productions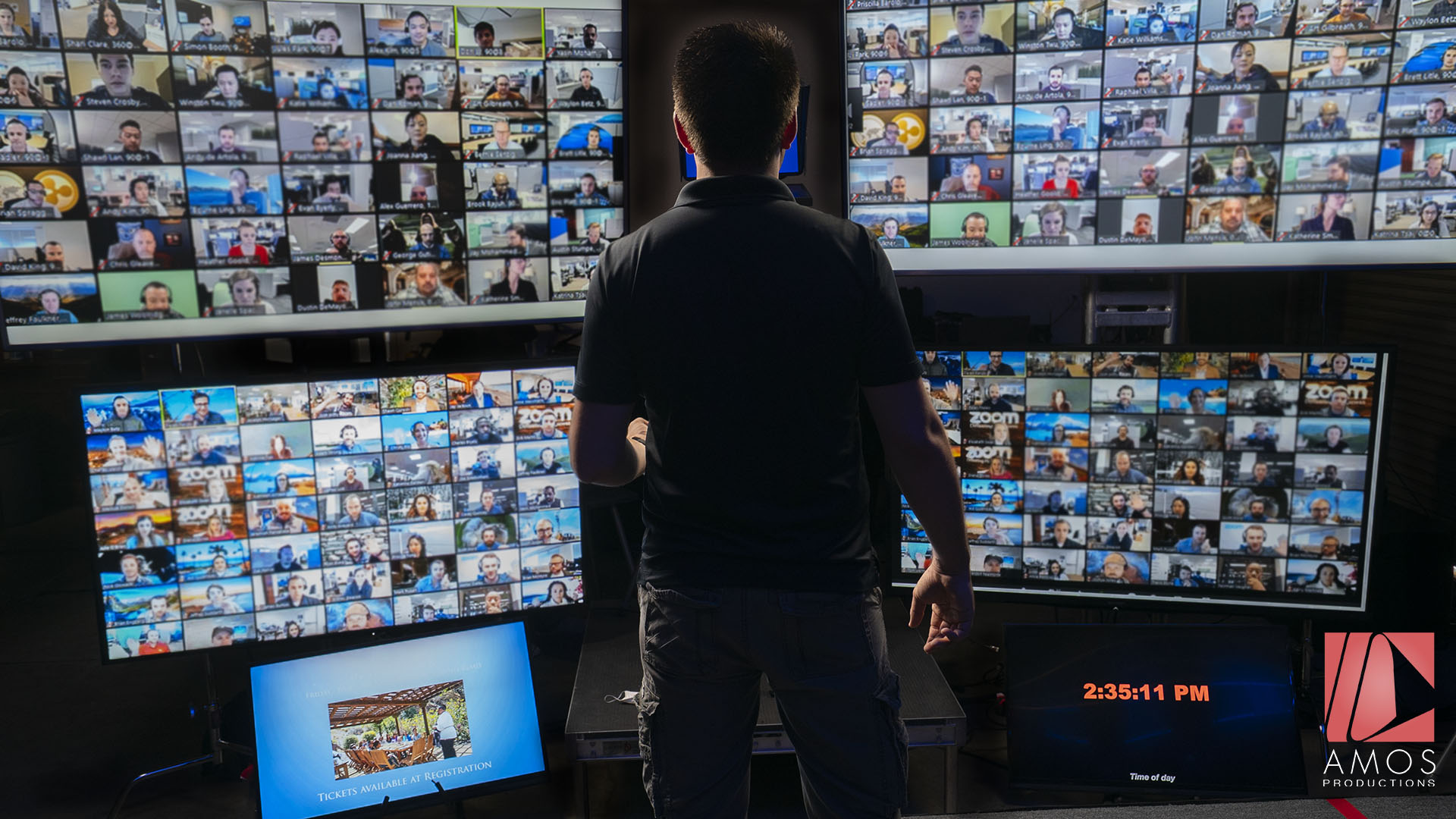 Amos Productions has been hosting in-person events for over 30 years, and due to the pandemic we've had to pivot to take our client's events to a virtual platform. In March of 2020, we transformed our warehouse into a studio and have hosted many different types of virtual events from there and our client's locations.
Our studio is equipped with broadcast cameras, teleprompters, studio-grade lighting, powerpoint monitors, presenter clocks, and other studio-grade production equipment, including large monitors to engage face-to-face with your audience or virtual call-in guests. Click below to learn more. We also have a lounge area for your small team to work from.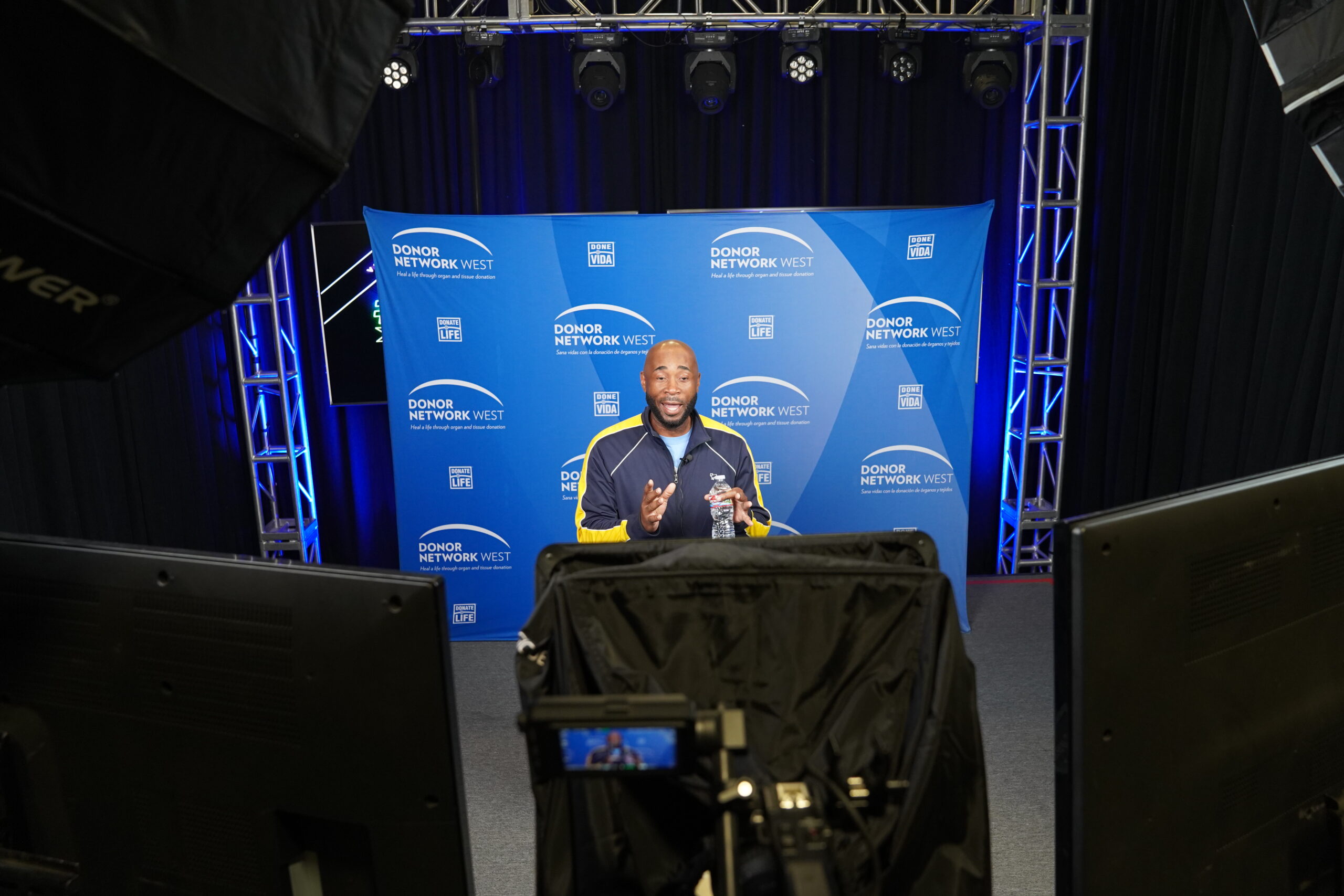 Virtual Events
• Political Forums
• Virtual Graduations
• Fundraisers and Galas
• Award Shows
• Business Meetings
• Conferences
• Benefit Concerts and more.
We are also preparing to host some pretty cool virtual company holiday parties.
Output Looks
Every event is different, so we offer many options, streaming platforms, and looks for you to choose from. With the use of a green screen, we can set you on a virtual stage that can offer a corporate or a Hollywood look which could be great for an award show or gala. However, a professional step and repeat would look great for your business meeting, or maybe our pipe, drape and lighting will look just right for your event. In addition, we can offer Picture in Picture options, picture with powerpoint, graphics, sponsor logos, overlays, timers, tickers and more.
Streaming Platforms
Now let's talk about virtual platforms like Zoom, YouTube, Facebook, or a private live-stream. What is best for you? A Platform like Zoom or MS Team gives you the opportunity to present live to an audience and engage with them, but maybe Facebook or YouTube is where your audience is. We even have an all-in-one fundraising platform that allows your guests to view our stream and bid on auction items all on the same screen. We have the capability to stream to many platforms at once, including multiple Facebook, YouTube, twitch and more. Private links can include password protection for private or monetized events.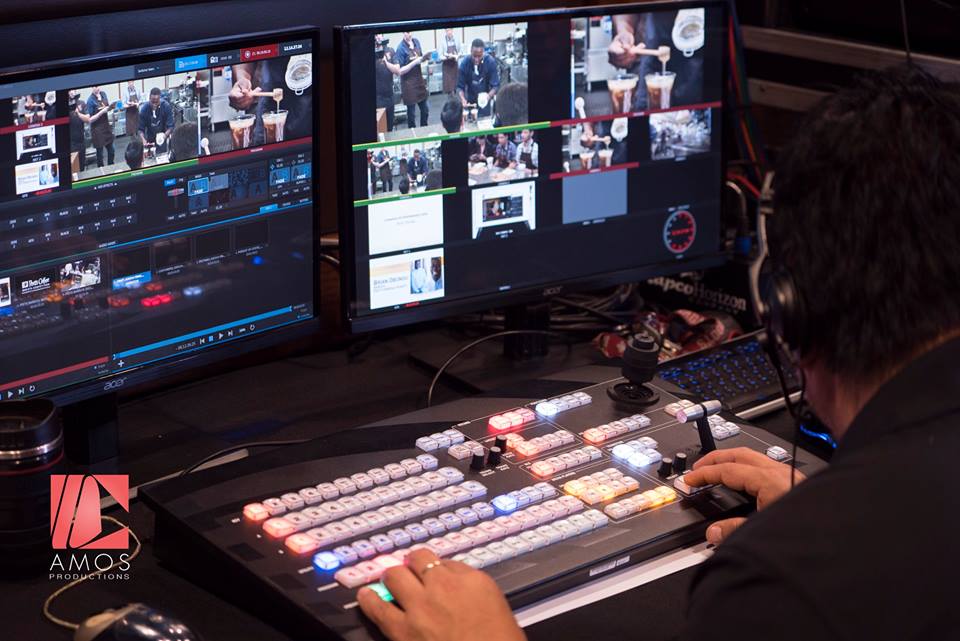 WEBCASTING SOURCES
• Zoom
• YouTube
• Facebook
• Instagram
• Vimeo
• Twitch
• MS Teams
• WebEx
• GoToMeeting and more
Sample Livestreams
Below are a few demos to look at. The first one is a sample form our green screen studio which is great for Award Shows or Galas.